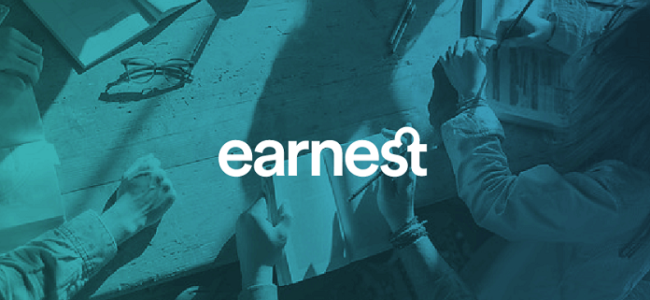 Earnest is a US-based fintech lender that has been started to provide affordable loans to students. Headquartered in San Francisco, it basically offers student loan refinancing and private student loans for undergraduate and graduate students. It is really popular as it gives its customers flexible repayment options. Apart from helping out the students, it offers personal loans as well. It works best for borrowers who want customized repayment schedules to pay off their debt fastly. Flexible repayment options are available for private student loans as well. The customized options help in making easy monthly minimum payments as well as to increase them. Options of making multiple extra payments and same-day payments are also available to the customers.

About Earnest
Earnest was founded in the year 2013 and stands out for an underwriting approach based on a borrower's earning potential and the financial accounts he or she connects. It basically means that the company uses several algorithms and software to evaluate the personal details of a person including her education, financial profile, and employment, apart from the traditional credit score. All such information is given a thorough check and then a complete financial profile of the applicant is formed. Such type of credit is referred to as "merit-based lending."
Loan options Designed for you

It provides customized loan options for the different needs of a person and to make him able to realize his dreams. You will find all the loan options they provide to their clients in the space given below-
Student Loan Refinancing- It helps to simplify your payments and get a low-interest rate based on improvements to your financial profile. This type of loan does not charge you any origination fee and generally has a lower interest rate. Choose a fixed or variable rate loan according to your needs.

Private Student Loans- It covers up to 100% of your certified school costs with a flexible, low-rate student loan. It provides you with a fast application and approval process. No fee is charged for origination, disbursement, prepayment, or late payment. You can even skip a payment once per year.

Personal Loans- You can use a low-rate loan to pay off high-interest credit card debt or pay off a major expense gradually. It helps to refinance high-interest credit card debt to pay for major life expenses like renovations, engagement rings, and weddings.
Why choose Earnest.com?

As this company was formed to win people's trust in the financial system by bringing something great in the market, it has proved to be true in that case. It is a company that has combined data science, streamlined design, and exceptional service to bring people a fast, low-cost, and hyper-personalized financial experience. All these things are very well visible from its fixed APR rates that currently stands at 2.94 – 5.98% as compared to other loan refinancing companies in the market. Even its minimum credit score is around 650 which makes its loans more accessible by reducing the costs and barriers faced by millions of financially responsible people.